Odds are, you are ready for an upgrade to a responsive website design; if your current website design was created before 2012. 
Is your site responsive?
The use of mobile devices to surf the web continues to develop at an enormous pace, and these devices and their mobile browsers are often controlled by display size and are now expecting a new way to display content on the screen.
In the early days, web design was created for access on desktop computers only. Who thought we could have a computer in our pocket? So when mobile phones came around, mainly the iPhone was the first, websites that looked horrible on them. When looking at a web page, images were small, and text always needed to be zoomed in. Mobile phones and tablets created the need for responsive design.
It bared a question how should these website business owners fix these issues for their users. As demand raised and more and more people were using these devices, the business owner had to ask the question.
Should we endure the results of missing visitors from one device for the perk of obtaining visitors from another? Should they create a new site? Or is there a different option?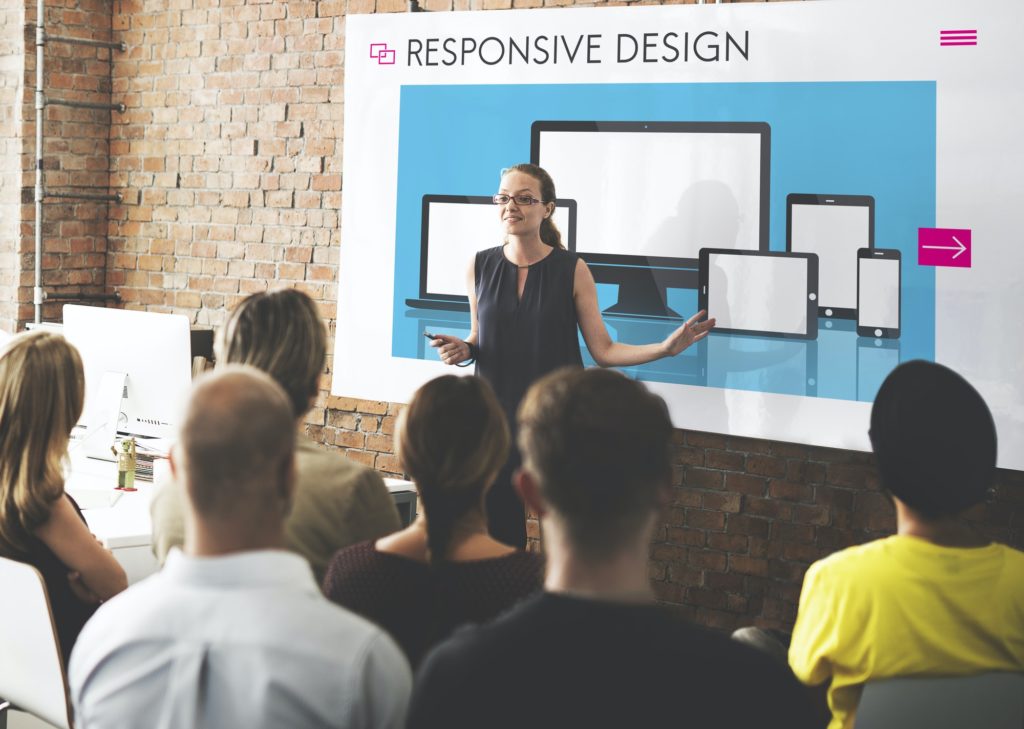 The demand for responsive web design.
Nearly every new small business owner these days wants a mobile version of their website.
Responsive web design became more important as users of mobile devices came to account for the majority of website visitors. In 2015, for instance, Google announced Mobilegeddon and started to boost the page ranking of mobile-friendly sites when searching from a mobile device.
We have noticed that in 2020, the number of unique mobile internet users reached 4.28 billion, meaning that over 90 percent of the global internet population use a mobile-friendly device to go online.
So if 90% are using their phones for their information, we think your website should perform well in that space.
All screen resolutions must be compatible, too. In the coming years, we'll possibly require to design for several new inventions. When will the madness stop? It won't, of course.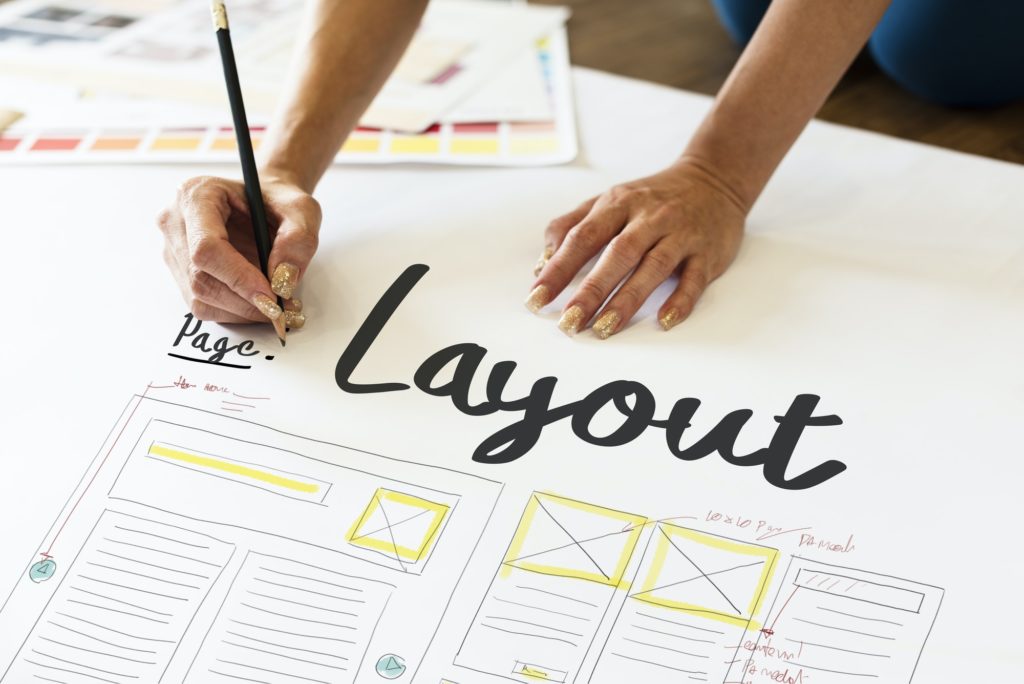 Responsive web design fixes display issues.
Responsive Web design is the technique that implies that design and development should acknowledge the user's habits and conditions based on screen size, platform, and orientation.
Responsive Web design is not only about adjustable screen resolutions and automatically resizable images, but preferably about a completely new way of understanding design.
A responsive website responds to the needs of the users and the devices they're using. The layout adjusts based on the size and functionality of the device.
For example, on the phone, users would see content displayed in a singular column view; a tablet might present the same content in two columns.
Many varying screen sizes exist across phones, tablets, desktops, game consoles, and TVs. Screen sizes are constantly developing features, so it's imperative that your website can accommodate any screen size and automatically adjust, today or in the future. Also, devices have many characteristics with which we interact. For instance, some of your users will be using a touchscreen. The most recent responsive design weighs all of these conditions to optimize the experience for everyone.
Different coding design methods responsive design
Through different coding design methods, we have learned how to correct these concerns.
In the field of Web design and development, we're swiftly growing to a time of being helpless to fulfill the countless distinct resolutions, flexible images, and devices. For many websites, building a website version for each resolution and the unique device would be infeasible, or at least impractical.
As users change from laptops to iPad, the website developed should automatically switch to support the resolution, image size, and scripting capabilities. One may also have to acknowledge the settings on their devices.
Your website should have the technology to respond to the user's preferences automatically. This would eliminate the need for a different design and development phase for each new gadget on the market.
As a business owner, what do I need to know about responsive web design?
Nearly everyone is using a site on a phone or tablet.
You will appear better to search if you have a mobile design.
Your business will be accessible in the palm of your customer's hand.
Simply put, YES, YES, YES!
SIMPLY PUT
Responsive web design is a concept that intends to make web pages perform well on various devices and window or screen sizes from minimum to maximum display size to assure usability and satisfaction. Focusing on handheld devices, but not ignoring desktop screen width.
Responsive Web Design is no longer a trend. It is a necessary standard to be enforced to make the web a better place. A good website with high-quality graphics and responsive pages should always be mobile-friendly regardless of the browser, platform, or screen you are currently viewing is what will make you stay afloat today.
If you want more exposure for your company, you need your website to be mobile-friendly by having a responsive design. 
We don't want you to miss out on even a single potential customer.   You work too hard for that to happen.  Let us provide you with a clean new look, a new web design that is mobile responsive and compelling.  We'll create you a new responsive website, we'll optimize it to convert your traffic into revenue, we can offer SEO so the search engines rank you well.  Get started today.