Web Design in Fort Lauderdale
Are you looking for the best web design in Fort Lauderdale, Florida, can offer? Our Web design company is up to the task when we talk with most clients; most business owners face the common issue of getting people through the door.
If you don't have customers, you don't have a business.
What businesses need from their website
Attractive Design
Functional Design
Easy to Update
SEO Friendly (brings traffic from search)
Social Media Integration (Connection)
Lead Capture
Whether you need website updates or a new site, we'll take care of it. And we'll make sure it's mobile responsive, SEO friendly, and social media integrated.
Well, the first thing you need in advertising is someplace to show what you have to offer. Before internet marketing, you required a brick in mortar location to deliver your products and services. Now all you need is a website and some form of social presence.
Whether your business is fixed location or your presence is solely online, offering professional services or selling products through eCommerce website design, Design WWS – Web design & Marketing can make your vision turn into a reality.
We bring the most powerful and modern websites to life by carefully balancing both functionality and design appeal with equal importance.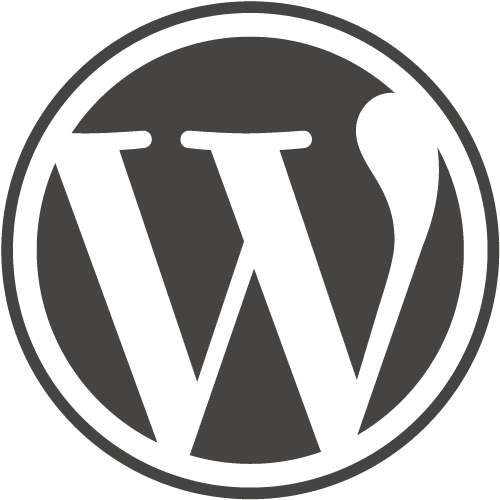 Experts in WordPress, Squarespace, and Shopify
With knowledge of the most popular content management systems(CMS) like WordPress, Squarespace, and Shopify, we strategically brand your beautiful and unique designed website to be easy to use and update at your leisure.
We also understand how busy business owners can be, so we also offer web maintenance and updated packages, so any changes are just a phone call away.
No matter your companies size or industry, we can help you develop a fully customized and unique website that sets you apart from your competitors.
Here's why people keep coming back:
We'll help you define your goals and create a strategy to achieve them.
We understand a website is not to look pretty, and you want sales or convert users into clients. By implementing tracking systems to analyze your viewers on your website, you can track and understand what is working what is not. We use Google Analytics and Facebook pixels. We can also use these tools to find the right places to advertise our products or services.
Help convert users into clients or customers.
Track viewers and how they use your site.
Use that info to optimize and target potential clients.
Whatever project you might have in mind, we can help you get there in no time! We always execute on budget, on time, and on specification. For over six years, Design WWS Web Design and Marketing has had a stellar track record of delivering the highest quality websites and services to businesses and professionals throughout Fort Lauderdale, Florida.
---
The key features that every designed website is equipped with.
Responsive Web Development
A web development approach that creates dynamic changes to a website's appearance, depending on the screen size and orientation of the device used to view it.
What?
It means your website looks good and functions on all devices.
The mobile Web's rapid rise is quite evident in recent years, and, as of 2015, the personal computer has lost its spot as the primary browsing device.
Create a website that looks great on all devices. Gone are the days when a business had to create a separate website for every device. Your new site will be mobile responsive, so your website is accessible and easy to read no matter which device.
Our websites offer a seamless and relevant user experience across all screen sizes and all devices, thanks to their fully integrated mobile-ready layout and design. Responsive design means that your website's functionality will work flawlessly no matter the device used to access it: whether it be a cell phone, laptop, desktop, or tablet.
Update Your Website Without Code
Update your website without writing a single line of code. We will teach you how to update your site on your own and provide you with all the tools you need to do so. Updating your website should be fun and headache-free. Whether you're an established techy or just getting started, our websites take no time to learn how to use them, and we can provide video if you get lost.
SEO Friendly Web Desgn
Increase your online presence by making sure search engines find you easily. We'll help ensure your site is written with search engines in mind so that you get found!
There's no point in establishing a website unless visitors are going there.
A significant reservoir of traffic for most websites on the net is search engines like Google, Yahoo!, MSN, Altavista, and so forth. Thus, by planning and producing a search engine-friendly website, you will be able to rank well easily in search engines and receive more site visitors.
Major search engines utilize computer programs known as crawlers or robots to index sites on their search result pages. They travel along with links to a page, read the material, and place it in their database, pulling out the listing as individuals search for different things.
Some website builders and content management systems are not equipped to be found on search engines. Although times have changed, competition makes it much harder to be seen; having the right tools will make it much more manageable.
Our teams will research the best keywords terms and figure out strategies to use to bring you up in search results for your potential client to find you and contact or buy from you.
---
Type of web design for Fort Lauderdale Businesses
eCommerce Web Development
Get your online shop noticed by adding your products and services online with platforms like Shopify, WordPress woo-commerce, and Squarespace. Be able to add different variations like colors and sizes and customize products. You also have the resources to develop retail and wholesale accounts to offer products to both clientele. Have the option to see analytics for what your best product is and which one is not.
One Page Website Designs
A unique web design concept that does not use any other webpage and all information is one page navigated through ID Links to go to a particular position the user is looking for. One-page websites are an excellent solution for start-up businesses looking to rank for only a couple of keywords and give the client information they already do business with or point ads to. One-page web designs have the option to be transformed into full-functional websites as well. Includes, Responsive Web Design, Up to one-page design, Basic SEO, Domain Name Registration, Simple Contact Form, Web Hosting
Landing Page Web Services
A landing page is any web page that a consumer can land on. Still, it's usually a standalone page in the marketing realm, distinct from your homepage or any other page that serves a single and focused purpose. A landing page is a follow-up to any promises that you've made in your content.
Small Business Starter Website Design
A starter website is our most popular for starter small businesses, giving you all the essential components for an informational website to market your business or services. Includes, Responsive Web Design, Up to 5 pages Basic SEO, Domain Name Registration, Simple Contact Form, Web Hosting.
We love to serve web design for Fort Lauderdale businesses
Fort Lauderdale, FL, has always been known for tourism and is now building relationships in the trade industry using its access to the ports. With this booming economic location, people of all businesses are flocking here to take advantage of the opportunities. The need for web design services in Fort Lauderdale is ever-growing, and we are here to help service those Fort Lauderdale Businesses.
Facts About Fort Lauderdale:
Fort Lauderdale is a city on Florida's southeastern coast, known for its beaches and boating canals. The Strip is a promenade running along oceanside highway A1A. It's lined with upscale outdoor restaurants, bars, boutiques and luxury hotels. Other attractions include the International Swimming Hall of Fame, with pools and a museum of memorabilia, and Hugh Taylor Birch State Park, featuring trails and a lagoon.
The city is a popular tourist destination, and Yachting Capital of the World, with an average year-round temperature of 75.5 °F (24.2 °C) and 3,000 hours of sunshine per year. Greater Fort Lauderdale, encompassing all of Broward County, hosted 13 million overnight visitors in 2018. There were over 560 hotels, and nearly 36,000 hotel rooms. From that, the county collected nearly $87 million from its 5% hotel development tax it charges. Additionally, 3.89 million cruise passengers passed through its Port Everglades, making it the 3rd largest cruise port in the world. Greater Fort Lauderdale has over 4,000 restaurants, 63 golf courses, 12 shopping malls, 16 museums, 132 nightclubs, 278 parkland campsites, and 100 marinas housing 45,000 resident yachts.
Fort Lauderdale ( frequently abbreviated as Ft. Lauderdale) is a city in the U.S. state of Florida, 25 miles (40 km) north of Miami. It is the county seat and largest city of Broward County. As of 2019 census bureau estimates, the city has an estimated population of 182,437. Fort Lauderdale is a principal city of the Miami metropolitan area, which was home to an estimated 6,198,782 people in 2018
Fort Lauderdale is named after a series of forts built by the United States during the Second Seminole War. The forts took their name from Major William Lauderdale (1782–1838), the younger brother of Lieutenant Colonel James Lauderdale. William Lauderdale was the commander of the detachment of soldiers who built the first fort.
Fort Lauderdale was recently listed as 2017's third best city out of 150 U.S. cities by WalletHub for summer jobs, and the 24th best city to start a career in.