As you sink into the world of marketing yourself online, you'll likely encounter a whole new vocabulary and set of concepts. If you haven't already, you're bound to have questions about how landing pages fit into your digital marketing strategy. Learning what a landing page is used for sounds like a simple task, and it can be, but we want to stress that landing pages are vitally important to lead conversion and building your list of prospects.
What is a Landing Page?
Any page that a visitor lands on after clicking on an ad or link?
Should not be your home page or the front page of the website.
It has one purpose and focuses on one idea.
Helpful for capturing leads.
You can use them for promotional ideas.
Simple Layout.
Also known as a squeeze page, lead generation page, sales page.
You can have multiple landing pages with the same product or services that promote it differently to test or use for different audiences.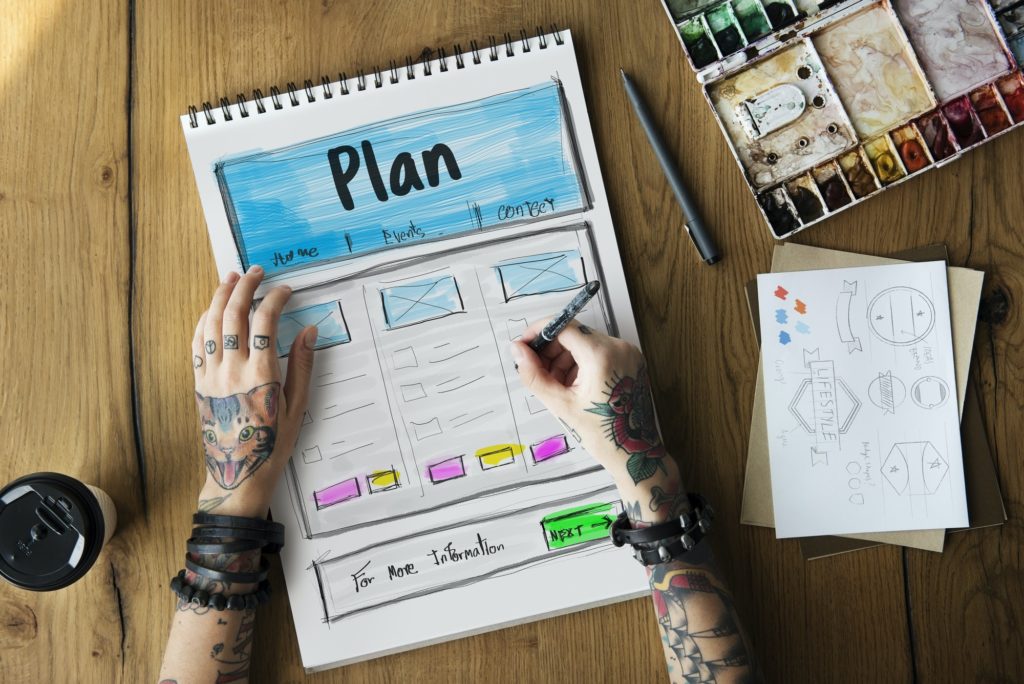 There's been a lot of talk about landing pages these days. A landing page is any web page that a consumer can land on, but in the marketing realm, it's usually a standalone page, distinct from your homepage or any other page that serves a single and focused purpose. It's a single page your website visitors arrive at after clicking a link, whether it is from a link on another page on your website, pay-per-click advertising campaign or banner ads, or keyword search. A landing page is a follow-up to any promises that you've made in your content. Necessarily, it's the next step toward a visitor becoming a customer.
What is a Landing Page Used For?
Your landing page's only purpose is to trade your information into a lead or prospect by giving a special offer, piece of information, or a deal in return for providing that contact information(Ex. Name, email, sometimes phone #).
The goal of a landing page is to cause your users to take a specific act. You don't want your visitors to leave till you get them to do whatever you want them to do. To click on the buy button, sign up for an affiliate program, download a free ebook or software, sign up for a course, or subscribe to your free newsletter.
Landing pages generally have one general option. Submit your information, or nothing else can be done to advance to another page. This tactic can lead to higher conversions because it does not give users any other options. The landing pages job is there to entice the user on something they want an eBook, free trial, contest entry, or webinar registration in return for the submission of contact information.
A useful landing page will do its job by persuading a potential customer that it's worth it to provide personal details in return in exchange for whatever you have to offer.
Landing pages are generally attached through ads through Google, Facebook, Instagram, and other social media platforms.
The key is to use them in all aspects of marketing in the future, such as email marketing and retargeting strategies.
Landing pages can be found through a general search or via your company website, increasing the likelihood that a potential customer will end up there. Since most of the time, landing pages have one sole purpose or idea behind them, your company should develop more than one page.
There's no need to have just one, experts in marketing would probably suggest that you maintain multiple landing pages, not precisely for certain products but target towards segmented customers and demographics.
Why Use Landing Pages?
Typically a homepage is designed with a general purpose in mind. It's a way of exploring the business, how it works, and the values they instill. It is most likely loaded with links and navigation to other areas, whether that's info about your team and company or editorial content designed for search engine optimization. You need a website for brand awareness and to build repour with your customers.
Now you have to make sure that all of that hard work translates into sales. Landing pages are a useful lead conversion tool.
A great way to drive traffic
Improve your SEO
Generate leads
The landing page is a direct marketing copy. Your visitors landed here through a link on your webpage, an ad, a keyword search, pay-per-click advertising, banner ads, and now you want to convert them.
Here are some suggestions for creating a remarkable landing page…
1.Landing Page is Relevant
Your landing page content must be relevant to what people were looking for when applying the click-through. The closer the match is, the higher the odds of conversion.
2.Be Concise
Net writing is distinctive from offline writing. Generally, when people surf the Internet, they give a short attention span to what they are reading. So be concise. When visitors settle on your landing page, they are already influenced to purchase, or they want to get more information about your product or service.
By all means, give them information but be concise. Don't use more than three sentences to communicate a point. Think through and concise what you want to say. Use a bulleted list to share the benefits of your product or service.
3.Get straight to the point
The landing page is a highly customized marketing copy for your product or service or affiliate product or service. Don't distract your visitors with advertisements, links to other web pages. Don't let your visitors wade through a whole bunch of hosh posh before they get to want they want.
4.Focus on one product or service
Dedicate one landing page to only one product or service. Don't promote multiple products (unless they are of the same product group)or services on one page. Create separate landing pages and campaigns if you have multiple products or services to promote. Focus on one development or one product group on each landing page.
5.Be Factual
Use facts and figures instead of generalities.
General: Prices Reduced
Factual: Prices Reduced by 10 percent
6.Clear Call to Action
Show your visitors what you desire them to do. Buy now, fill in your name, email address to subscribe, click here to download. Keep all call to action text in bold, easy to see.
7.Readable Text
Sure, there's nothing much to look at on a page with white background and black fonts. But it's easier to read the text than a red background with black fonts. Understand; it's the words that sell. Your website visitors must be able to read your text with ease.
8.Navigation Links
Not at all, if you could help it. The only link you want your website visitors to click on your landing page is the call to action link.
9. Graphics and Images
Keep visual effects to a minimum unless you run online audio or video business, real estate business, or sell holiday destinations. Keep in mind that for direct marketing, it's the words that sell. Graphics and images assist only to enhance your text communication, not cloud it.
10. Grammatical and Spelling Errors
Look through your text and correct all grammatical and spelling errors. Otherwise, it gives your website visitors an adverse impression of you and the company you represent. Once visitors have a negative perception, it becomes challenging to convince them of the product or service that you are promoting. The first impression counts a lot.
11.Make it personal
Make it personal to connect with your visitors. Use a lot of "You" and "Your" in your text.
12.Make your text clear and simple to understand
Avoid colloquialism or jargon. Use terms and phrases that people readily understood. Use short sentences, and phrase them in the active voice.
In Short…..
Around 70% of businesses use landing pages to generate; unfortunately, they do it quite often wrong since they are using the home page instead of creating a separate landing page. This is not a successful strategy
Landing pages lead customers to a specific product, service, or offer and encourage them to take action. This is your opportunity to create conversions and build your customer base.
A good landing page will always sport a reasonable conversion rate as compared to a poor one. Take the time to think and rethink, work and rework your landing pages. Don't make the mistake of just optimizing for the search engines. You need to optimize your landing pages for humans too. Ultimately, it is humans that give you the sales.
If landing pages are so relevant, why isn't every business using them? Well, there is a misconception that they are hard to create and maintain. Fortunately, that isn't true. Building a useful landing page is less about flashiness and more about getting the consumer what they're after.
Another great article:
https://www.wsiworld.com/blog/the-importance-of-landing-pages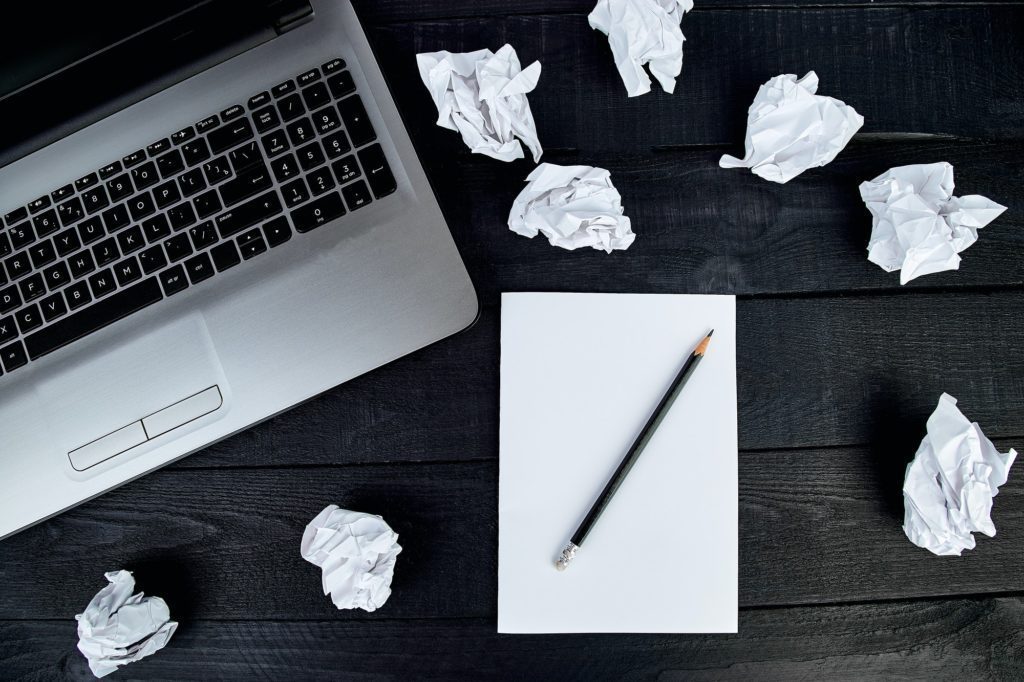 Need a Landing Page?
Contact Design WWS, and let us come up with a solution to assist your company in producing more clients/customers calling.